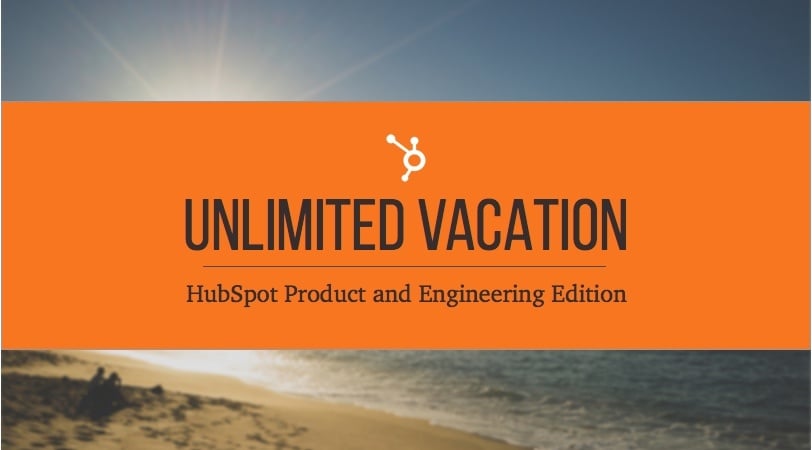 In the early days of HubSpot, a developer had worked nights and weekends to get a critical project to the finish line. Shortly after, he asked CEO Brian Halligan (who ran the product organization at the time) to sign off on his requested vacation days. It hit Brian how backward it was that this employee had the autonomy to drive a serious company-wide initiative but needed permission to take time off. Today, employees are evaluated on their results, not the number of days they're in the office, thanks to a "policy" called unlimited vacation.
One thing unlimited vacation has revealed over the years is that our product and engineering team is full of jet-setters. When they aren't building best in show software, our developers, designers, and product leaders can be found in every corner of the globe (really, look) making them some of HubSpot's best travel guides. From Iceland to India, these recent trips share a glimpse (and snapshots) of where unlimited vacation has taken our tech team over the past year.
Japan: Meghan Nelson, Software Engineer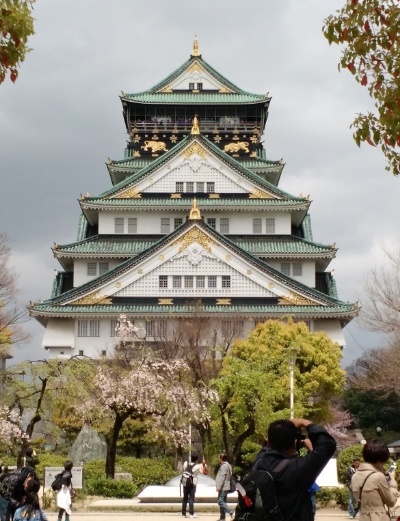 "My boyfriend, a mutual friend and I spent a week in Tokyo, three days in Osaka, two days in Toba, a day in Kyoto, then back to Tokyo. We (purposefully) went during cherry blossom season. There's a Japanese tradition called 'hanami' during this season which is essentially picnicking/partying underneath the cherry blossom trees. We set out in Osaka to do our own hanami at Osaka castle. I was expecting it to be just a couple of people, some blankets and that's it - but no, hanami is serious business. The whole place was packed and people came very prepared. It was similar to how people gather around the Charles River in Boston on the 4th of July with their own tarps and sit there all day for the fireworks. It was just a really nice, relaxing experiencing sitting under the cherry blossoms, by the castle and the water, surrounded by all these people having a good time."
Cape "Code": Francisco Dias, Design Engineer
"This summer was the second year HubSpot's rented a beach house on Cape Cod for our product team. We call it Cape Code. Over the course of a week, about 70 of us went up (either for the day or to stay overnight) and played frisbee in the ocean, had a campfire until 4:00AM, cooked an entire lamb, played every board game we could find, set up a fish taco bar, and way more. Co-workers who like to entertain (and there are lots of them) jumped to cook, make s'mores, mix cocktails, or set up bocce for everyone. Cape Code was great because I got to go with friends who truly enjoy creating great experiences for everyone else; we all brought something to the table that made it an unforgettable week. Having a beautiful house on the beach didn't hurt either."
India: Rachel Decker, UX Researcher
"For the month of February I traveled to India on a tour with travel blogger Wandering Earl. I had been following his blog for a few months when he sent an email about upcoming tours he was running (email marketing works #inbound.) India was the first on the list and somewhere I never thought about going alone, so I decided to check it out. It was incredibly affordable for a 3-week trip and I knew I would meet a bunch of amazing people, so I pulled the trigger and reserved a spot. It was an incredible experience where I met 10 hilarious and really cool fellow travelers and saw things I will never forget. The best thing was getting to know everyone and knowing I now have friends I can visit all over the world. The weirdest thing was seeing a cow on a train platform at 2 am. It had to go down stairs to get there."
Thailand: Lincoln Bryant, Software Engineer
"I recently visited Thailand and marked the #1 spot off my vacation wish list. I didn't bring a laptop or have cell service and my tech lead and product manager were great in planning around the trip (we really are 'teams' at HubSpot.) This gave me the luxury to be truly immersed in the scenery and culture, ranging from the capital metropolis of 10 million people to uninhabited islands in the Adaman Sea in the south. We found ourselves visiting during Song Kran (Thai New Year) which is an interesting mixture of Buddhist ceremonies and squirt-gun fights in the streets. Food is integral to culture, with bustling night markets offering familiar staples like green curry and pad thai, and also surprises like edible insects and exotic live seafood. One of the best parts of the trip, though, was visiting an elephant sanctuary where tourists can interact with wildlife and endangered Asian elephants."
Iceland: Talia Swartz, Software Engineer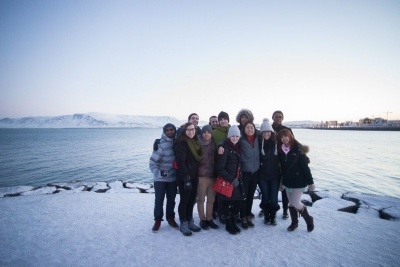 "This past winter I went to Iceland with a group of 12 other HubSpotters on an amazing whirlwind 3-day trip. We saw incredible natural landmarks, swam in hot springs, and even got to go caving in a lava tube. It was really like no other place I've ever visited, sometimes it almost felt like another planet! My favorite part was probably getting to see the Northern Lights, which was something I never thought I'd get to do." (
Editor's note: The Iceland crew (and fellow wanderlust-ridden HubSpotters) is currently planning a 10-day trip to Asia in their 'Vacation Club' HipChat room.)
Maldives: Ian Marlier, Director of Reliability
"I share a common trait with many other engineers: I find it incredibly hard to actually put my work down. It's not that I don't like travel, or vacation, it's just that even when I'm traveling or on vacation I feel the need to stay in the loop. To break myself of the habit, my girlfriend and I decided to visit Maldives, an island nation in the Indian Ocean known for it's snorkeling and diving, brilliantly white beaches, excellent seafood -- and terrible Internet connections. We swam in an infinity pool, got massages, read on the beach, sailed in the lagoon, and pretended that the world didn't really exist. As amazing a place to work as HubSpot is, there's a lot to be said for having the ability to truly disconnect from work, and to let your mind focus on other things."
Read more about unlimited vacation in HubSpot's Culture Code.