This just in: HubSpot is ranked the #2 Best Place to Work in 2022 by the Glassdoor Employees' Choice Award! This win is special - it's determined by our employees and the reviews they've written on Glassdoor about their experiences at HubSpot. We know this wouldn't be possible without our employees around the world sharing their feedback. It's our people that make HubSpot a great place to work not just today, but every day.

Want to know more about what we're doing to build a company our employees are proud of? Check out our company blog post about this award.
Also, read some of the Glassdoor reviews from 2021 written by our HubSpotters working in Product, UX & Engineering: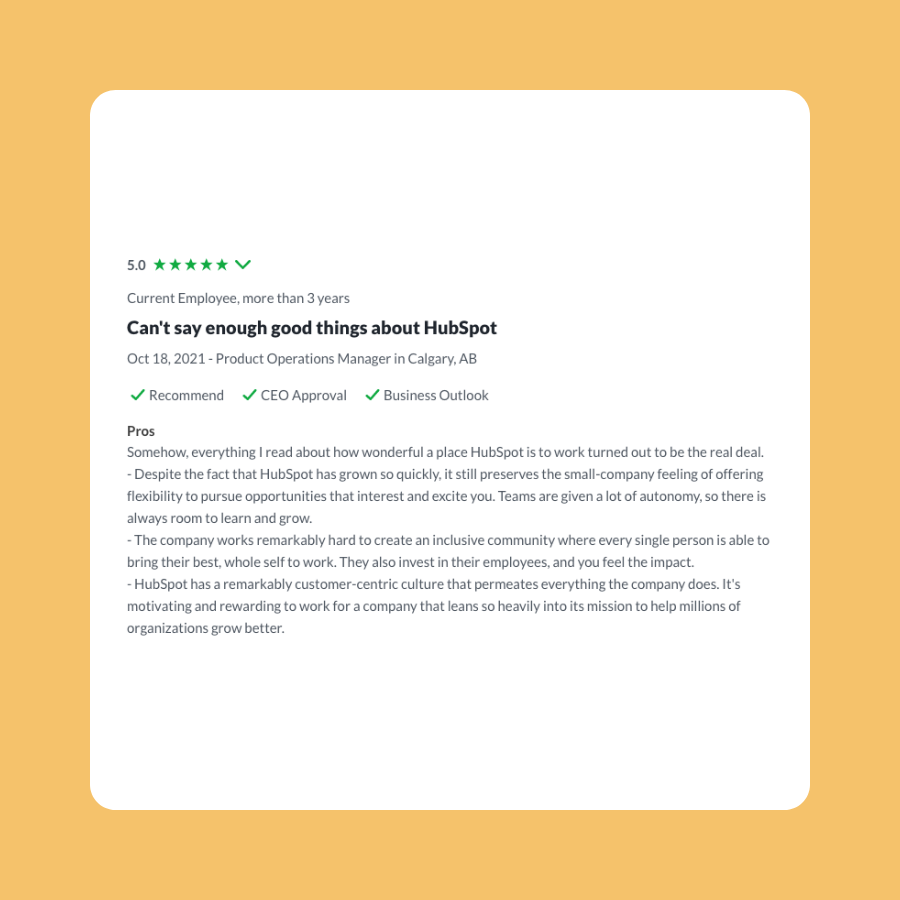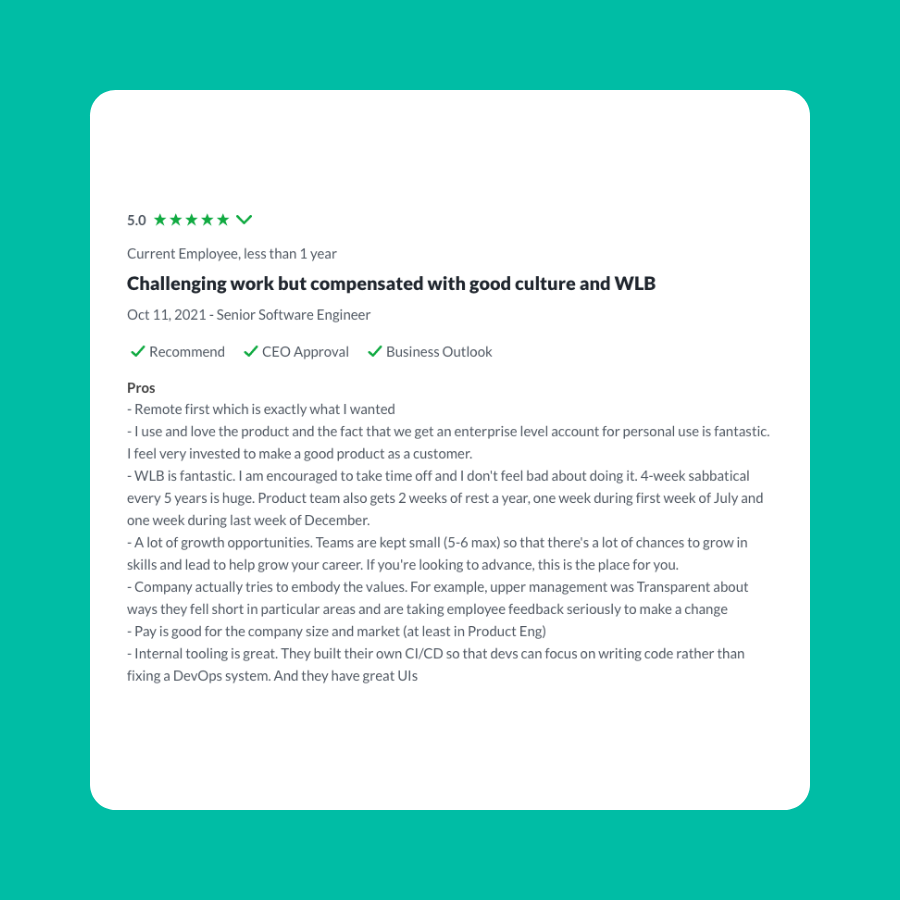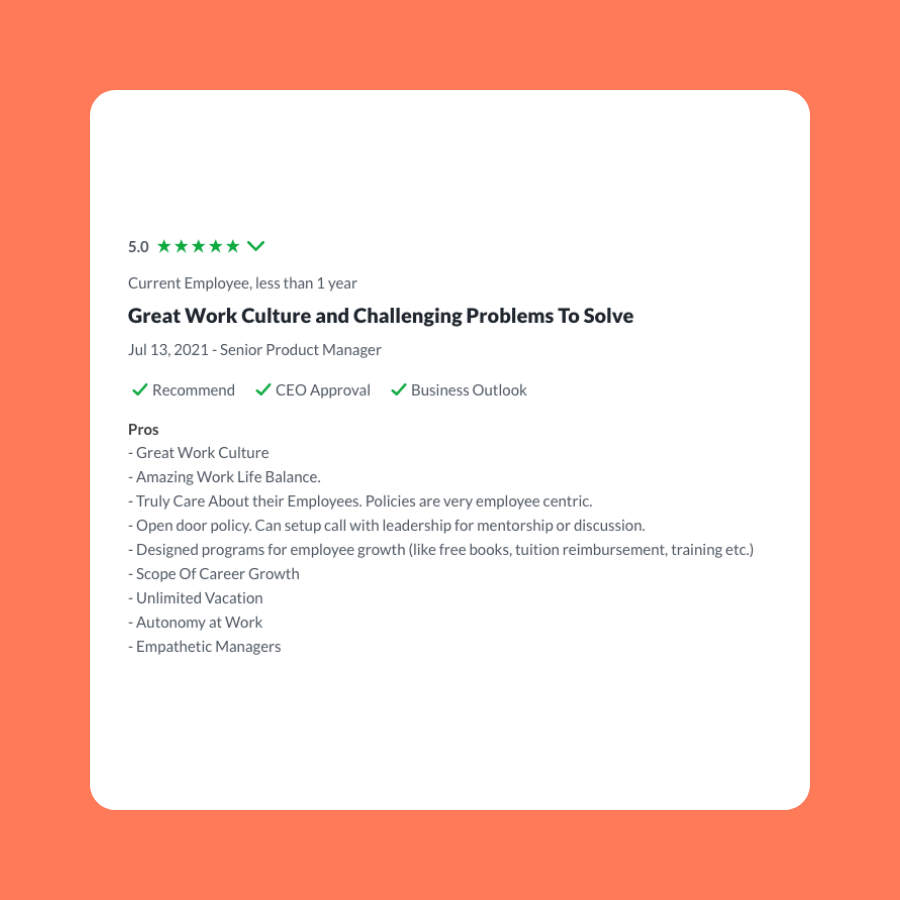 Thank you again to HubSpotters for naming HubSpot the #2 Best Place to Work - this recognition is an incredible way to start the new year!
Want to join our team? We're hiring globally in 2022. As a hybrid company, you can work remotely, in one of our offices, or do a mix of both. Learn more about working in Product, UX and Engineering at HubSpot on our careers site, and follow #hubspotlife on Instagram and Twitter for an inside look at HubSpot culture.